The Search: A Spiritual Novel By Olivia Ritz
This is a story of a daring youth and his struggle for spiritual enlightenment. The story spins around a man's struggle and inner conflict between his love and his quest for wisdom. In the novel, Dev, a young man, leaves his family and profession, being faced by a bitter identity-crisis. Restless and agitated he moves on toward an unknown future. Along the way his destiny brings him close to the royal family in a Himalayan State. He meets the Princess and she falls in love with him. Dev's inner turmoil worsens as he becomes torn between his love and his quest.

His life takes a queer turn as he meets the sage Ramanam and his struggle and thrilling inner journey in the quest for true meaning of life begins.
Finally, love and wisdom meets each other to enrich his experience and his life becomes a saga of glorious fulfillment. Lush, evocative, and deeply humane, the story of Dev is an eternal testament to the transformative power of love and the importance of listening to the call of the heart. Dazzling in its powerful simplicity and inspiring wisdom, the Search takes readers to the roots of human behavior—to love and pathos, innocence and prudence, kindness and piety, despondency and triumph.
To buy the printed Paperback edition or eBook, click below: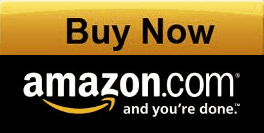 To buy the eBook from Kobo Books Store click below: