How to Be Successful
By Sakshi Chetana
Everyone wants to be successful. But a few actually taste the success. Have you ever wondered why? It is because the majority do not know the secret of success. This book provides the key to this secret. In How to be Successful Sakshi Chetana discusses how you can use your thoughts, beliefs and perceptions to manifest success in every situation of life. It alters the conventional notions about the way to success. It provides new insights, clues and very easy to understand step-by-step guidelines for achieving success in life. This is a practical and comprehensive manual for success that works. If you are looking for a book that will bring success in life then this book is for you.  The book contains:
The tools and exercises to train your logical mind
The secret to access your intuitive mind and bypass your logical mind, when you visualize or affirm
Scientific explanation of why and how these tools, techniques and exercises works
The know-how and tips to open your mind to prosperity and success
Practical exercises to use power of your subconscious mind for improving your life
Clear, step-by-step instructions to send a clear message to your subconscious mind about what you want.
Instructions to effectively use the power of mental images. And much more….
To buy the printed Paperback edition or eBook click below: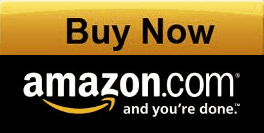 To buy the eBook from apple's itunes iBookstore click below:
To buy the eBook from Barnes and Noble Nook click below: